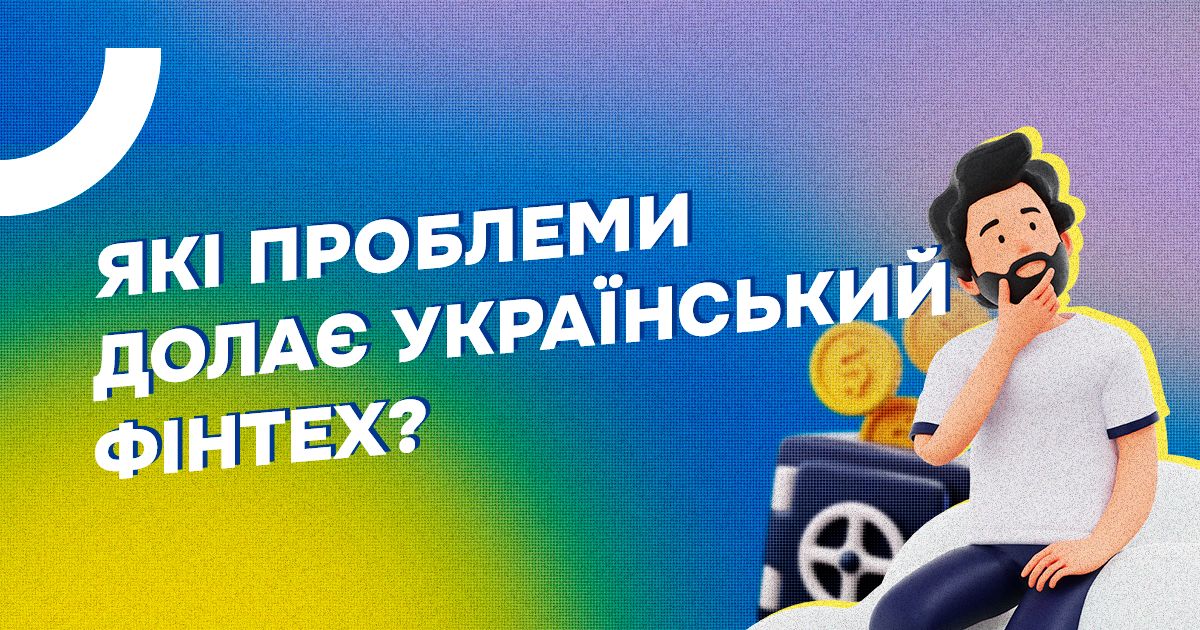 Development comes first: what problems Ukrainian fintech had overcome in 2022 😎
The column was first published for speka.media on November 17, 2022
We have been under the martial law for almost nine months. The financial sector, which was one of the first to effectively overcome the consequences of the COVID pandemic, faced a situation where the entire economy is in survival mode. The good news is that Ukrainian fintech, as in 2020, is effectively passing this period thanks to deep digital transformation and no din demand for online payments. The bad news is that the industry has its own list of issues that need to be solved.
Relocation and team integrity
On February 24, many teams experienced a real shock. Unfortunately, not everyone was able to ensure the normal working conditions of their businesses. Some companies had their own "evacuation plans", others didn't. Some of these plans worked, while others drove on crowded roads to the west of Ukraine for up to 72 hours.
Some people in the companies of our colleagues and partners become soldiers and now are defending Ukraine. Some of them were key employees who handled the main workflow, from processing to accounting.
In such difficult conditions, millions of people who went to the border, volunteered or gathered their relatives to the front, expected their utility bill will be paid instantly, as usual, and money from card to card would transferwithout problems. They simply didn't have time to understand that behind all these actions there also stood people who are experiencing the same thing.
That's why maintaining the team's ability to work, its integrity and desire to work was the first task of any fintech business. We were ready, but not for everything: there was some chaos of the evacuation and the lack of understanding of what would happen next. But we endured and didn't fall – and learned valuable lessons from mistakes that we will never repeat.
When the message "bravery" appeared in the our state communication, I think every employee who remained in his or her seat (wherever he or she was physically) knew it was about him.
Entering stable foreign markets (if you haven't done it before)
Any transactional business in Ukraine has long understood that in order to remain competitive in Ukraine, it is necessary to enter foreign markets. But understanding doesn't always mean specific activity. Until February 24, many people always found a reason not to do this – cause' it's easier to work on the "home field", all the rules of the game have been known for a long time, and the processes have been adjusted.
With the outbreak of the full-scale war businesses that wanted to stay in this comfort zone realized their mistake. Those who regularly attended specialized foreign conferences and made plans for expansion began to act much more actively.
Our experience shows that working in the European market is cool, but due to high competition and complex regulatory policy, this direction is a long-term investment. But the markets of South America and the Middle East have greater prospects. Ukrainian fintech can offer them not only the speed of implementation of their payment tasks, but also the technology and convenience that has been honed over the years of strong competition between Ukrainian service providers on our domestic market.
Development of current innovations
By the way, about manufacturability. Ukrainian developers can do a lot and quickly. Our country was one of the pioneers of Apple Pay in Europe, very actively implemented Masterpass, and I won't even talk about the impact of innovative mobile banking on the bank cards emmission – examples of this from Privat24 and monobank are definitely in your real and virtual wallets.
Nevertheless, in the pursuit of something new and cool, it is important to understand the real demand for this or that technology in the markets. For example, for markets with a small number of POS terminals, it's best to develop QR or Bluetooth payments, and for markets with developed e-comm, you should invest a lot in the UI\UX of your payment form on (especially) checkout pages. It is important to understand: there are no universal solutions. Unfortunately, not all Ukrainian businesses understand this.
Strong competition
Ukrainian fintech is used to fight for merchants. Fight for favorable terms of acquiring from partner banks. Compete with payment solutions for large and dynamic businesses. Fight for a high conversion from the end user who seeks maximum convenience, speed and seamlessness of the payment.
But now we have a competition with foreign colleagues: they know their market better and often have more favorable conditions than us. How to prevail in such a difficult situation? bill_line decided that the best solution is to cultivate special values and a partner care approach, for which the business that works with us will receive not just service and support, but care. Implement an analogue of a banking concierge service, but in the B2B payment platform mode, not a B2C service.
It is far from the easiest path, but once a business understands its own value and uniqueness, its path to success is only a matter of time and strategic effort.