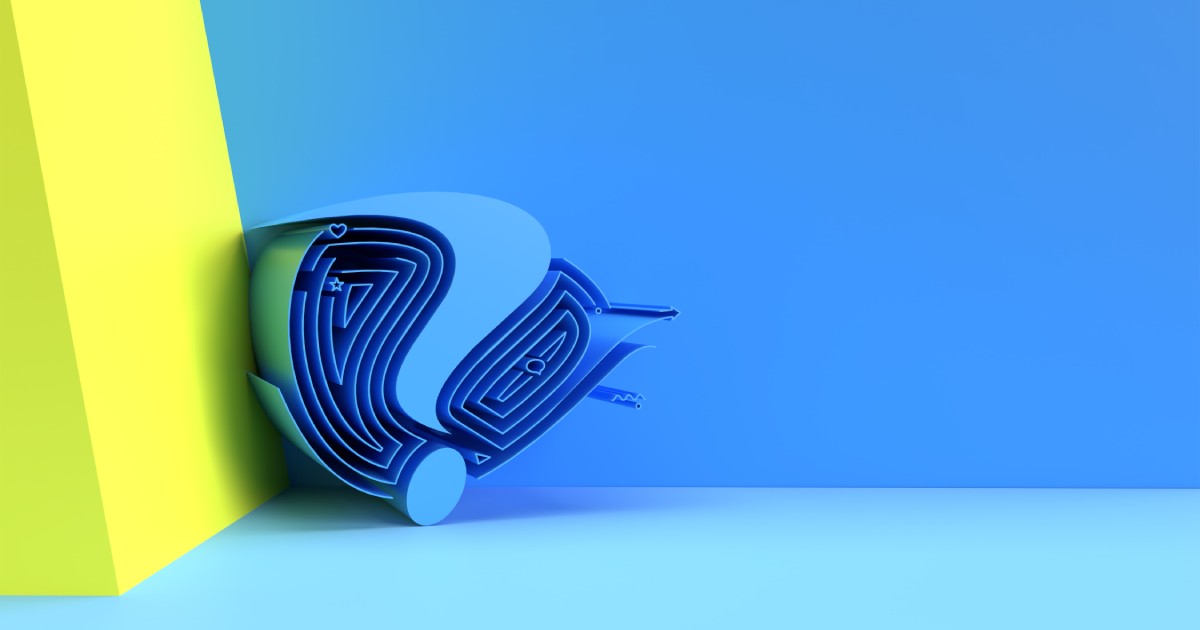 The main trends of Ukrainian fintech in 2023: from cross-border payments to UI updates 🤑
The column was first published for speka.media on January 27, 2023
The "lazy" January is coming to an end. This means the transactional business will begin to increase activity and implement all that has planned for this year.
The motto of 2022 in almost all branches of the domestic economy was "we are alive, thank God". However, this doesn't apply to our financial sector, which I believe can survive a nuclear war. Of course, we don't want to test this hypothesis, but the stability of the main banks has not gone anywhere, and NFIs keep the pace of innovation.
The fact that we know how to take a punch became clear already in 2020, when the field was growing during the coronavirus. However, a full-scale war threw up a whole other level of challenges. We survived, which means that the next phase will be recovery & upscaling. However, how will it be and is there a big gap between Ukraine and the Western world in the forecasts? Yes, there is, but with nuances. And these nuances are in our favor.
Ukrainian-style BaaS or why embedded finance is not new for us
We don't consider embedded finance like something new, because these processes in Ukraine have been going on for a long time. This is an effective way for the Tier-1 market to structure it and break between conservative banks and innovative services like Revolut and Venmo. Analyst Ron Shevlin has written extensively about the fundamental importance of BaaS and embedded finance. I completely agree with him, but the situation in Ukraine is more interesting.
The fact is that the most innovative banks (for obvious reasons, Privat comes first, then mono) have been implementing their embedded finance solutions for a long time. First of all, this is about the ability to make payments via solutions from these banks embedded into websites or applications: by scanning mono qr codes or quickly selecting a card without entering data into 24Pay.
Another example is installments from the largest microcredit services, which are also integrated into the largest retail sites.
Even classic BaaS is not news for us: almost all Ukrainian non-banks work as sublicensees (use a banking license) of existing banks. In addition, the majority of Ukrainian non-bank PSPs work via leasing. Our market is really very mature in this matter, and the main reason for this is the lack of old reliable solutions and the need for active development of the payment infrastructure here and now.
Cross-border payments and the growth of SEPA Instant
War made millions of Ukrainians forcibly displaced people. Millions of families are separated by not only state, but also financial borders: many have already started working in EU countries and are already integrated into the financial processes of the countries they live in. This creates a large and still unrealized potential for simple and cheap cross-border transfers between those who evacuated and those who stayed – because SEPA or Western Union are clearly insufficient for such payments.
The first case of this trend was the recent launch announcement of "stereo" neobank in Poland. I didn't doubt for a moment Fintech Band would be the first. I expect that the largest banks will present their solutions that will simplify money transfers to Ukraine via the new projects or unique optaions in already existing apps.
At the same time, in our business practice in 2022, SEPA bank transfers appear more and more frequently.
It solves the main problem of transfers by IBAN — the speed. SEPA is an instant account transfer to an IBAN account, which is in no way inferior to the basic card transfers of Visa and Mastercard and becomes their new main competitor. Paying via the application or QR is faster and more convenient, because you don't need to enter your card number, CVV, etc.
Over the past year, the demand for these transfers has more than doubled, and I doubt the interest in SEPA Instant will disappear anywhere. The only problem is not ours: currently not all EU banks support the Instant mode, but it is only a matter of time.
Implementation of European legislation in Ukrainian fintech
Strengthening international financial cooperation and creating a joint project with Eurozone financial institutions is impossible without completing the integration of the GDPR and the PSD2 doctrines. Licensing in the EU is not a very fast process in bureaucracy, but it is guaranteed to be transparent.
It will in one way or another encourage the entire market to grow: Ukrainian banks and NFIs will be integrated into financial processes and EU regulations, and competition will intensify on the European market, because Ukrainian fintech is ahead of most European countries on the technical side (except Great Britain, Estonia and possibly German N26).
Payment locality and crypto-payments in Ukrainian retail
Over the past year, it was possible to observe not only the globalization of financial processes, but also the locality of the means of its implementation. Local transfers\methods\wallets between banks in Brazil, Canada, Australia, Germany, Poland are developing increasingly. Visa and Mastercard are losing their monopoly on domestic transfers, emissions are declining.
This, of course, doesn't solve cases of payments abroad. However, our work on the Brazilian market with the Pix payment method allows us to draw the main conclusion: they are trusted more, especially thanks to the support of local regulators.
I wouldn't like to dwell too much on the issue of crypto-payments, especiallyif we remember the collapse of the FTX exchange. Nevertheless, all Ukrainian retailers I know who have integrated the cryptocurrency payment option are very satisfied with the results and the average customer check. I think cryptocurrencies as a mean of transfer and payment will not become a big trend in 2023, but they will have their customers and provide additional opportunities for business.
Major acquiring upgrade
For years, the basic user flow of acquiring has been unchanged, except for the integration of Google Pay and Apple Pay gamechanger methods. However, time passes, market development and the war made the necessary adjustments. In 2022, the Ukrainian user began to use subscriptions to services, donate to charity and crowdfund even more.
The Ukrainian market is already reacting to all these habits with changes: more and more acquiring businesses are introducing recurring payments, integrating charitable opportunities and in every way contributing to the simplification and seamlessness of crowdfunding processes. We at bill_line also noticed this and made the necessary changes to our payment solution. Changes in the user experience are what awaits every business, for sure. Upgrade or die.